Enjoy the sale ahead of the general public. Sign up to our newsletter and we'll whiz an exclusive code straight to your inbox.
Subscribe to our newsletter and get 20% off in our private sale
Please check your inbox / junk folder for the newsletter signup confirmation email. We will then email the discount code straight over to you.
shop Home and accessories
English Breakfast Collection
Benedict Woven Wool Collection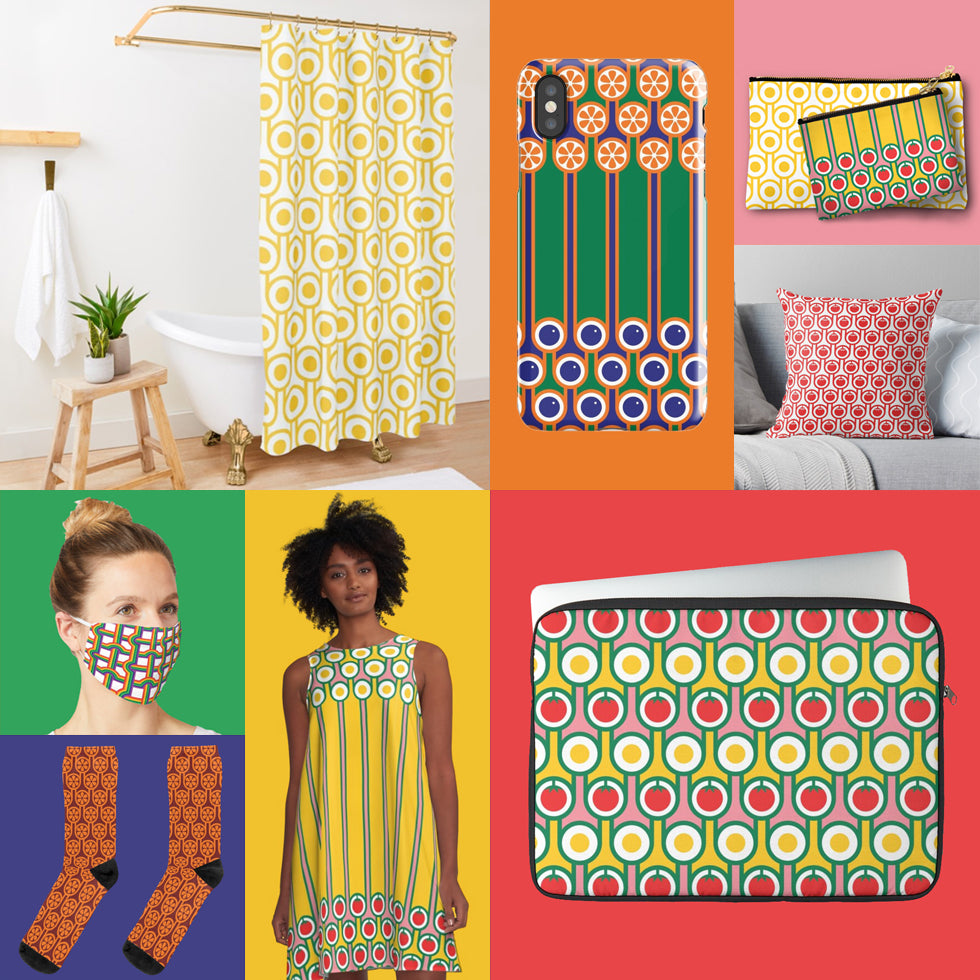 Print on demand Collection
hokolo_london Not to be left out by the ladies, here are our men swimming trunks in Hokolo Rainbow patterns. Hit the beach/pool in colourful retro style🌈🏊🏻‍♂️🩲...Complete the look with matching beach towels 🌈...Now available on demand in our Bags of Love shop...⠀⠀.⠀⠀.⠀⠀.⠀⠀#hokolo #colourlovers #swimtrunk #colourfulswimwear #colourpop #rainbowswimwear #printandpattern #ihavethisthingwithpattern #ihavethisthingwithcolour #patternlove #geometricpattern #surfacepatterndesign #surfacepatterncommunity #patterndesign #patternobserver #patternplay #patternlover #patterninspiration #retroswimwear #retroswimtrunks #rainbowfashion #scandidesign #scandistyle #retrodesign #retropattern #graphicswimwear #midcenturymoderndesign #midcenturystyle #greenswimtrunks #swimtrunksJUNE 22 • View on Instagramhokolo_london Hokolo Rainbow patterns colourful retro style microfibre quick-dry beach towels 🌈🏊🏻‍♂️...Now available on demand in our Bags of Love shop...⠀⠀.⠀⠀.⠀⠀.⠀⠀#hokolo #colourlovers #beachtowel #colourfulbeachtowel #colourpop #rainbowtowel #printandpattern #ihavethisthingwithpattern #ihavethisthingwithcolour #patternlove #geometricpattern #surfacepatterndesign #surfacepatterncommunity #patterndesign #patternobserver #patternplay #patternlover #patterninspiration #retrotowel #retrobeachtowel #rainbowfashion #scandidesign #scandistyle #retrodesign #retropattern #graphictowel #midcenturymoderndesign #midcenturystyleJUNE 22 • View on Instagramhokolo_london Not to be left out by the ladies, here are our men swimming trunks in Hokolo Rainbow patterns. Hit the beach/pool in colourful retro style🌈🏊🏻‍♂️🩲...Complete the look with matching beach towels 🌈...Now available on demand in our Bags of Love shop...⠀⠀.⠀⠀.⠀⠀.⠀⠀#hokolo #colourlovers #swimtrunk #colourfulswimwear #colourpop #rainbowswimwear #printandpattern #ihavethisthingwithpattern #ihavethisthingwithcolour #patternlove #geometricpattern #surfacepatterndesign #surfacepatterncommunity #patterndesign #patternobserver #patternplay #patternlover #patterninspiration #retroswimwear #retroswimtrunks #rainbowfashion #scandidesign #scandistyle #retrodesign #retropattern #graphicswimwear #midcenturymoderndesign #midcenturystyle #rainbowfashion #swimtrunksJUNE 22 • View on Instagramhokolo_london Ready to hit the beach 🏖Brand new swimwear range rocking our rainbow patterns 🌈Choose from the classic flattering scoop neck swimsuit to the playful trikini aka bikini + matching face mask.Now available on demand in our Bags of Love shop...⠀⠀.⠀⠀.⠀⠀.⠀⠀#hokolo #colourlovers #swimsuit #colourfulswimwear #colourpop #rainbowswimsuit #printandpattern #ihavethisthingwithpattern #ihavethisthingwithcolour #patternlove #geometricpattern #surfacepatterndesign #surfacepatterncommunity #patterndesign #patternobserver #patternplay #patternlover #patterninspiration #retroswimsuit #greenswimsuit #rainbowfashion #scandidesign #scandistyle #retrodesign #retropattern #graphicswimwear #midcenturymoderndesign #midcenturystyle #rainbowfashion #retroswimwearJUNE 19 • View on Instagramhokolo_london Ready to hit the beach 🏖Brand new swimwear range rocking Hokolo colourful retro rainbow patterns 🌈...Choose from the classic flattering scoop neck swimsuit to the playful trikini aka bikini + matching face mask. Matching men's swimming trunks and beach towels available....Now available on demand in our Bags of Love shop.https://www.hokolo.com/pages/swimwear..⠀⠀.⠀⠀.⠀⠀.⠀⠀#hokolo #colourlovers #swimsuit #colourfulswimwear #colourpop #rainbowswimsuit #printandpattern #ihavethisthingwithpattern #ihavethisthingwithcolour #patternlove #geometricpattern #surfacepatterndesign #surfacepatterncommunity #patterndesign #patternobserver #patternplay #patternlover #patterninspiration #retroswimsuit #greenswimsuit #rainbowfashion #scandidesign #scandistyle #retrodesign #retropattern #graphicswimwear #midcenturymoderndesign #midcenturystyle #rainbowfashion #retroswimwearJUNE 19 • View on Instagramhokolo_london Ready to hit the beach 🏖Brand new swimwear range rocking our rainbow patterns 🌈Choose from the classic flattering scoop neck swimsuit to the playful trikini aka bikini + matching face mask.Now available on demand in our Bags of Love shop...⠀⠀.⠀⠀.⠀⠀.⠀⠀#hokolo #colourlovers #swimsuit #colourfulswimwear #colourpop #rainbowswimsuit #printandpattern #ihavethisthingwithpattern #ihavethisthingwithcolour #patternlove #geometricpattern #surfacepatterndesign #surfacepatterncommunity #patterndesign #patternobserver #patternplay #patternlover #patterninspiration #retroswimsuit #greenswimsuit #rainbowfashion #scandidesign #scandistyle #retrodesign #retropattern #graphicswimwear #midcenturymoderndesign #midcenturystyle #rainbowfashion #retroswimwearJUNE 19 • View on Instagram
Powered by AZEXO Shopify page builder