Family Lockdown Christmas Fair
Welcome to Hokolo online shop! 
I hope you are enjoying the first virtual Family Lockdown Christmas Fair. It's such an incredible weekend for small businesses like me.
Thanks for all your support and I hope you like my designs and put a smile on your face.
Jenxx
SUBSCRIBE TO OUR NEWSLETTER AND ENJOY 10%* OFF YOUR FIRST PURCHASE

Please check your inbox / junk folder for the newsletter signup confirmation email. We will then email the discount code straight over to you. 
*Discount applies to full priced items only, excluding gift cards & print on demand collection.

These brand new colourful plates are perfect for snacks, parties, picnics and camping trips. Our shatterproof plates won't break and are super easy to clean. With a 19 cm diameter, they are perfect for serving up snacks or cakes.
For a limited time only, get 4 plates for the price of 3 with code 4FOR3. Simply enter the code at checkout.
Don't know where to start? Need some inspirations? Help is at hand with Hokolo Christmas gift guides.
Hokolo is a London based design-led brand founded by Jen Taylor, an architect turned surface pattern designer with a love of bold colours, patterns and beautifully designed everyday objects. 
Hokolo is an amalgamation of Hong Kong and London.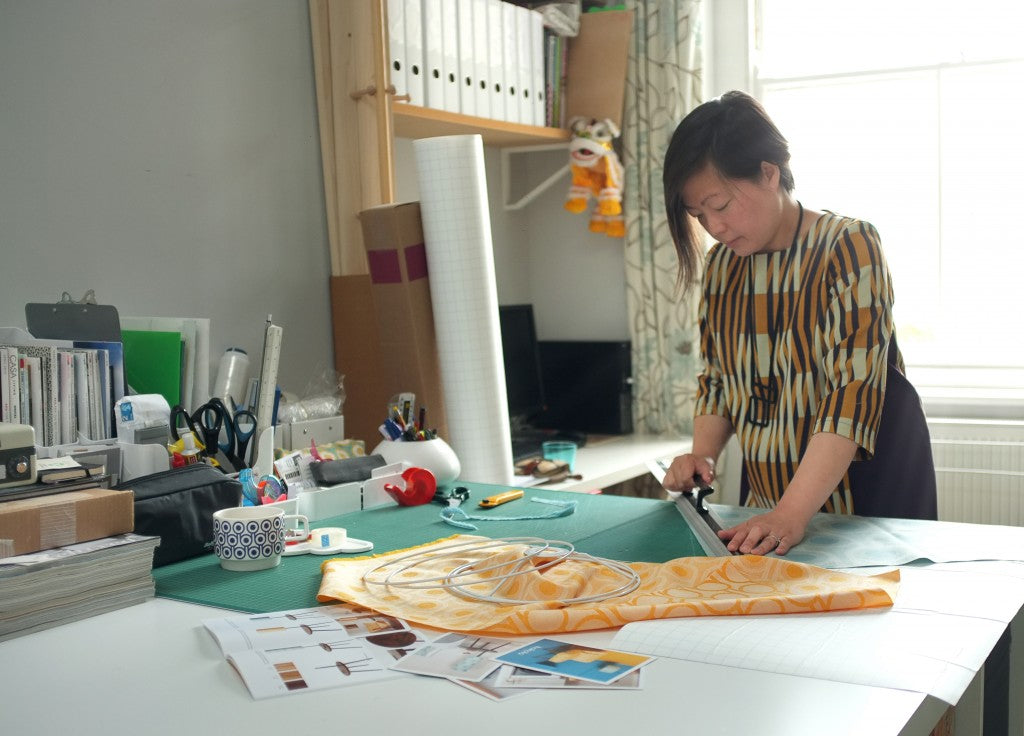 Interior design & architecture

 Design & Architecture
Jen is a qualified architect. Alongside running Hokolo design studio, Jen carries on pursuing her passion for interior designs and architecture.
Powered by AZEXO Shopify page builder
hokolo_london@hokolo_london 🎄🎁 Don't know where to start with your Christmas gifts? Need some inspirations? Help is at hand with Hokolo Christmas Gift Guides. Here are some colourful inspirations to help you find the perfect present❤️💚...Follow the link in profile for the Christmas Gift Guides .⠀⠀.⠀⠀.⠀⠀.⠀⠀.⠀⠀#hokolo #colourlovers #retrolove #colourfulliving #colourpop #retroliving #patternlove #ihavethisthingwithpattern #ihavethisthingwithcolour #retroparty #brusselsprouts #patterndesign #christmashygge #christmascheer #christmastable #christmasinterior #christmaspresents #christmasdecor #colourfulchristmas #christmas2020 #christmasgiftguide2020 #scandidesign #scandistyle #retrodesign #retropattern #midcenturymoderndesign #midcenturystyle #christmasgiftguide #christmasgiftsideas #shoppingwithsoulNOVEMBER 12 • View on Instagramhokolo_london@hokolo_london 🎄🎁 Don't know where to start with your Christmas gifts? Need some inspirations? Help is at hand with Hokolo Christmas Gift Guides. Here are some colourful inspirations to help you find the perfect present❤️💚...Follow the link in profile for the Christmas Gift Guides .⠀⠀.⠀⠀.⠀⠀.⠀⠀.⠀⠀#hokolo #colourlovers #retrolove #colourfulliving #colourpop #retroliving #patternlove #ihavethisthingwithpattern #ihavethisthingwithcolour #retroparty #brusselsprouts #patterndesign #christmashygge #christmascheer #christmastable #christmasinterior #christmaspresents #christmasdecor #colourfulchristmas #christmas2020 #christmasgiftguide2020 #scandidesign #scandistyle #retrodesign #retropattern #midcenturymoderndesign #midcenturystyle #christmasgiftguide #christmasgiftsideas #shoppingwithsoulNOVEMBER 12 • View on Instagramhokolo_london@hokolo_london 🎄🎁 Don't know where to start with your Christmas gifts? Need some inspirations? Help is at hand with Hokolo Christmas Gift Guides. Here are some colourful inspirations to help you find the perfect present❤️💚...Follow the link in profile for the Christmas Gift Guides .⠀⠀.⠀⠀.⠀⠀.⠀⠀.⠀⠀#hokolo #colourlovers #retrolove #colourfulliving #colourpop #retroliving #patternlove #ihavethisthingwithpattern #ihavethisthingwithcolour #retroparty #brusselsprouts #patterndesign #christmashygge #christmascheer #christmastable #christmasinterior #christmaspresents #christmasdecor #colourfulchristmas #christmas2020 #christmasgiftguide2020 #scandidesign #scandistyle #retrodesign #retropattern #midcenturymoderndesign #midcenturystyle #christmasgiftguide #christmasgiftsideas #shoppingwithsoulNOVEMBER 12 • View on Instagramhokolo_london@hokolo_london 🎄🎁 Don't know where to start with your Christmas gifts? Need some inspirations? Help is at hand with Hokolo Christmas Gift Guides. Here are some colourful inspirations to help you find the perfect present❤️💚...Follow the link in profile for the Christmas Gift Guides .⠀⠀.⠀⠀.⠀⠀.⠀⠀.⠀⠀#hokolo #colourlovers #retrolove #colourfulliving #colourpop #retroliving #patternlove #ihavethisthingwithpattern #ihavethisthingwithcolour #retroparty #brusselsprouts #patterndesign #christmashygge #christmascheer #christmastable #christmasinterior #christmaspresents #christmasdecor #colourfulchristmas #christmas2020 #christmasgiftguide2020 #scandidesign #scandistyle #retrodesign #retropattern #midcenturymoderndesign #midcenturystyle #christmasgiftguide #christmasgiftsideas #shoppingwithsoulNOVEMBER 12 • View on Instagramhokolo_london@hokolo_london 🎄🎁 Don't know where to start with your Christmas gifts? Need some inspirations? Help is at hand with Hokolo Christmas Gift Guides. Here are some colourful inspirations to help you find the perfect present❤️💚...Follow the link in profile for the Christmas Gift Guides .⠀⠀.⠀⠀.⠀⠀.⠀⠀.⠀⠀#hokolo #colourlovers #retrolove #colourfulliving #colourpop #retroliving #patternlove #ihavethisthingwithpattern #ihavethisthingwithcolour #retroparty #brusselsprouts #patterndesign #christmashygge #christmascheer #christmastable #christmasinterior #christmaspresents #christmasdecor #colourfulchristmas #christmas2020 #christmasgiftguide2020 #scandidesign #scandistyle #retrodesign #retropattern #midcenturymoderndesign #midcenturystyle #christmasgiftguide #christmasgiftsideas #shoppingwithsoulNOVEMBER 12 • View on Instagramhokolo_london@hokolo_london 🎄🎁 Don't know where to start with your Christmas gifts? Need some inspirations? Help is at hand with Hokolo Christmas Gift Guides. Here are some colourful inspirations to help you find the perfect present❤️💚...Follow the link in profile for the Christmas Gift Guides .⠀⠀.⠀⠀.⠀⠀.⠀⠀.⠀⠀#hokolo #colourlovers #retrolove #colourfulliving #colourpop #retroliving #patternlove #ihavethisthingwithpattern #ihavethisthingwithcolour #retroparty #brusselsprouts #patterndesign #christmashygge #christmascheer #christmastable #christmasinterior #christmaspresents #christmasdecor #colourfulchristmas #christmas2020 #christmasgiftguide2020 #scandidesign #scandistyle #retrodesign #retropattern #midcenturymoderndesign #midcenturystyle #christmasgiftguide #christmasgiftsideas #shoppingwithsoulNOVEMBER 12 • View on Instagram